Gear up for an unforgettable hunting and fishing season in Alaska by exploring the great outdoors with your off-road vehicle and trailer. At Alaska Trailer, we understand the unique demands of backcountry adventures, and that's why we offer a range of top-quality trailers to help you make the most of your experience.
Discover the power of the 83" X 16' Car Hauler, Tandem Axle Trailer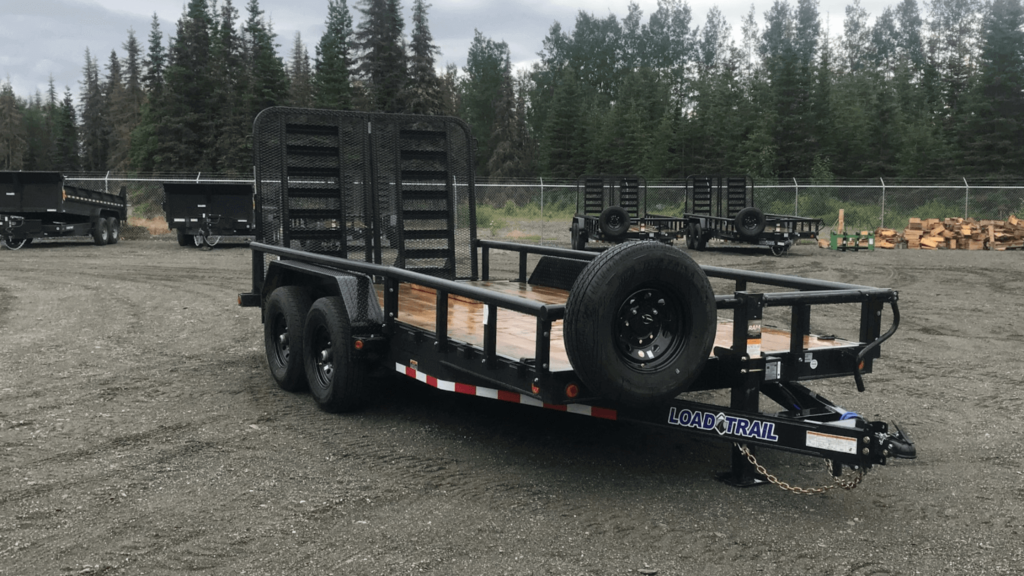 When it comes to hauling gear and meat in rugged terrains, you need a trailer you can rely on. Our 83" X 16' Car Hauler, Tandem Axle trailer is a beast designed to tackle Alaska's toughest roads. Featuring 2 - 7,000 LB Dexter springs axles, a split fold gate with ramp and spring assist, and a jack spring loaded drop leg 1-10K, this trailer is built to handle the heavy load of your ATV and gear for hunting and camping. It's the perfect companion for your backcountry pursuits.
Conquer Winter with the 12' Xtreme Tilt Trailer
As the snow blankets the landscape, Alaska transforms into a winter wonderland, calling out all snow machine enthusiasts. Our 12' Xtreme Tilt trailer is specially designed to transport snow machines with ease. Say goodbye to cumbersome loading and unloading; this trailer's tilt feature simplifies the process, making it a breeze to get your snow machines to your favorite winter destinations. And guess what? It's currently part of our blowout sale for an unbeatable price of just $3,495. Act fast; this deal won't last long!
Elevate Your Camping Experience with the 8.5" X 22' Enclosed Car Hauler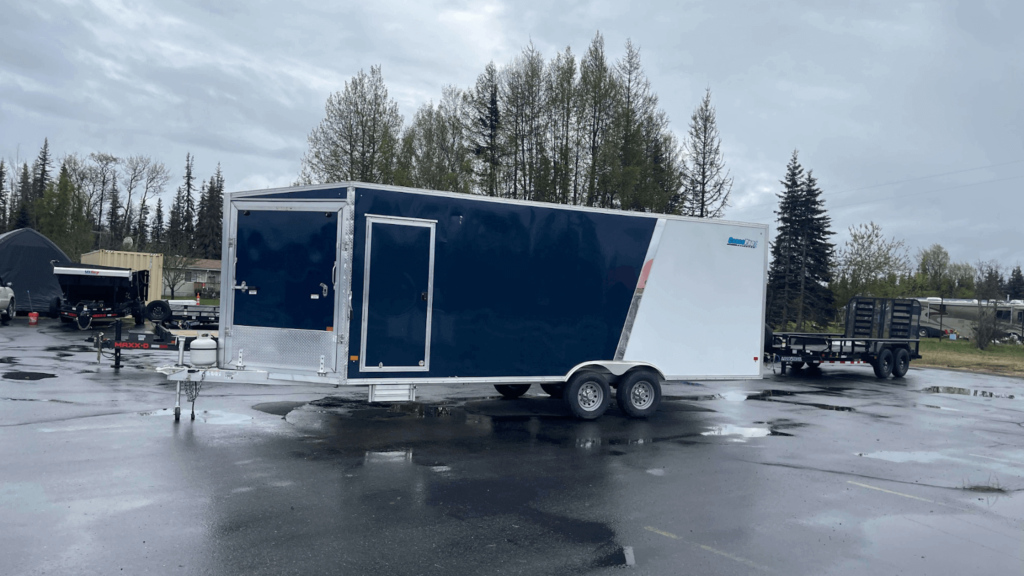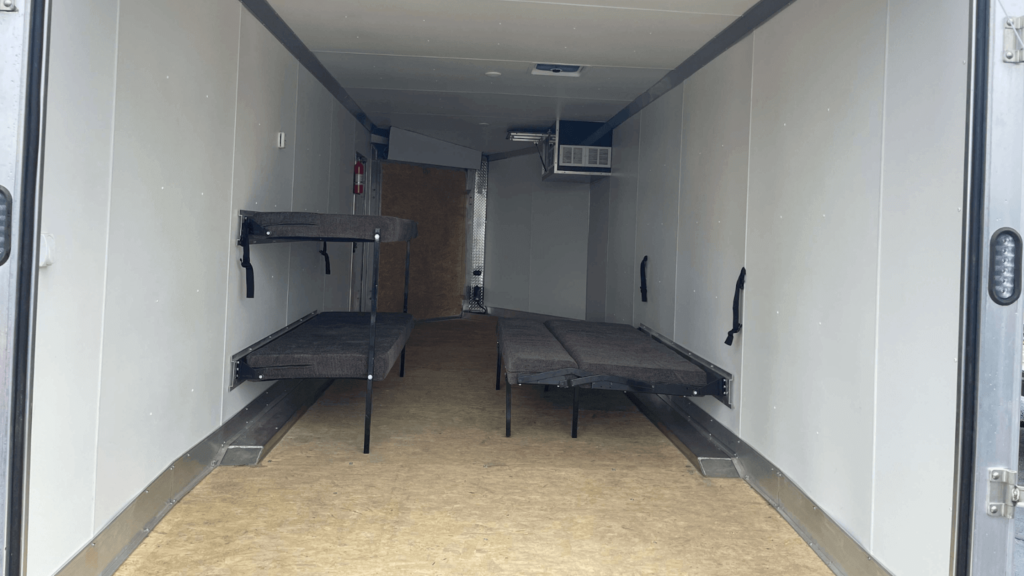 For those who love to combine comfort with adventure, our 8.5" X 22' Enclosed Car Hauler is the epitome of glamping on wheels. This spacious and heated trailer comes equipped with a thermostat and bunk beds, ensuring you stay cozy no matter the weather outside. Leave behind the worries of dust and moisture – this enclosed trailer keeps your gear pristine and provides a stylish space to relax after a day filled with outdoor exploration.
We understand that when you venture into the backcountry, you want to be fully prepared. Our range of camp trailers is thoughtfully designed to accommodate all your camping essentials, from sleeping bags and tents to coolers, food, and cookware. Unleash the backcountry adventure and make this hunting and fishing season one for the books.