Service
Comprehensive Trailer Services: Parts, Accessories, Truck Beds, Welding, Fabrication, and Repairs at Alaska Trailer
When you invest in a trailer, you're making a long-term commitment. You want it to stand the test of time, especially in Alaska, where unpredictable road conditions can be a challenge. Your trailer often carries valuable cargo, and ensuring its reliability is paramount. That's where Alaska Trailer's expertise becomes your invaluable ally.
Our team understands the importance of keeping your trailer in prime condition, capable of withstanding Alaska's unique road challenges. We recognize that this requires not only knowledge and skill but also access to the right materials and parts. This is where Alaska Trailer excels.
Why Choose Alaska Trailer for Your Trailer Service Needs?
Expertise You Can Count On: Our team comprises experienced technicians who understand the ins and outs of various trailer brands. With their knowledge and skill, they are well-equipped to keep your trailer performing at its best.
Brand Variety: We offer maintenance and service for a variety of well-known trailer brands, including Maxx-D, Iron Bull, Norstar, Sure-Trac, Load Trail, and Alcom. No matter your brand, we've got you covered.
Quality Service, Always: Our commitment is to provide top-notch service and ensure your trailer is in the best condition possible. You can count on us to keep your investment protected.
Preventative Maintenance: We understand the value of proactive service. We help you avoid costly breakdowns and repairs by identifying potential issues before they become major problems.
When you choose Alaska Trailer, you're choosing a partner dedicated to safeguarding your investment. Contact us today to schedule your trailer maintenance or service. Your journey deserves reliable and lasting trailer performance, and that's precisely what we deliver.
Don't miss our limited-time exclusive offer: take advantage of our free trailer inspection!
Brands Under Our Expert Care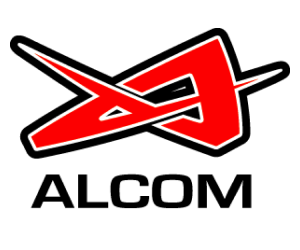 Explore Our Top-Rated Services Below!