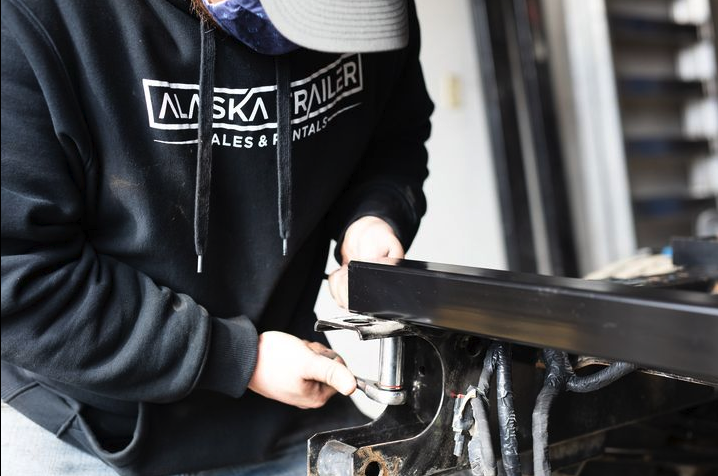 When you invest in a trailer, you want to ensure it lasts for years to come. It's likely hauling important equipment, so you'll also want to make sure it can hold up to Alaska's sometimes interesting road conditions. To do this, you need knowledge, skill and the right materials. That's where Alaska Trailer comes in.
You can count on our experienced team to keep your trailers in tip-top shape. Our highly trained technicians will expertly maintain and service your CharmaC, Iron Bull, Norstar and Sure-Trac trailers so you don't have to.
At Alaska Trailer, we know that you have a destination and a deadline. So we'll keep your trailer rolling and we'll do so quickly and affordably.
We proudly provide quality services in Anchorage and the Valley.
Schedule Service
Reliability is critical when there's a job to do. We can help you keep your trailer in pristine condition! If you have any questions or concerns about servicing your trailer, feel free to call us at (907) 929-4285 and we'll be happy to help you over the phone or assist you in making an appointment. Come talk to us about how to best maintain your investment and learn more about our available services!