Trailer Parts and Accessories
At Alaska Trailer, we are your one-stop destination for all things trailer-related, and our parts page is no exception. In addition to our comprehensive maintenance, sales, and rental services, we proudly feature a well-stocked parts department designed to cater to the unique needs of both retail customers and servicing requirements.
Our parts department is equipped with a diverse range of readily available components, ensuring that we can offer swift turnaround times for all your trailer servicing needs. With over two decades of invaluable industry experience, we have honed our ability to understand and meet your specific needs, providing top-quality parts and expert guidance for your projects.
One of our primary missions is to offer our expertise alongside top-notch customer service. Whether you're in search of essential replacement parts, accessories to enhance your trailer's capabilities, or expert advice, we've got you covered.
Feel free to reach out and give us a call or, better yet, stop by our showroom. Our team is ready and waiting to assist you. At Alaska Trailer, we take pride in our ability to fulfill all your trailer-related parts and accessory needs. We're here to support your trailer projects every step of the way.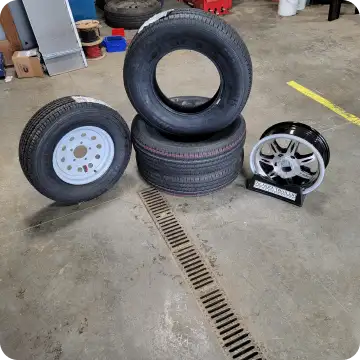 Wheels and Tires
We are equipped with tire and wheel packages in countless sizes and tire types, as well as premounted wheel/tire combos available. All of our assemblies come fully inflated, ready to bolt up to the trailer.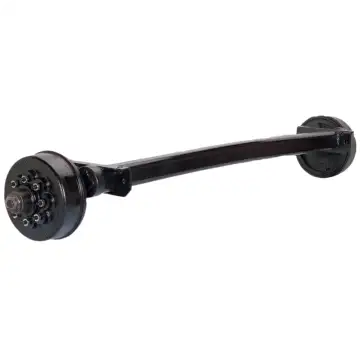 Trailer Axles
Discover a wide range of OEM trailer axles, including torsion and leaf spring options, in various weight capacities. Enhance load stability and ease of loading/unloading.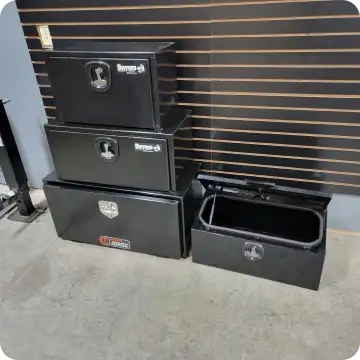 Tool Boxes
Undermount Truck Bed and Trailer Tongue Tool Boxes. When it comes to enhancing the functionality and organization of your trailer, these tool boxes are essential additions.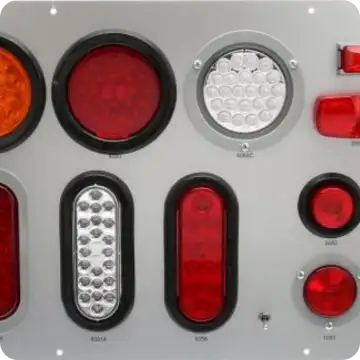 Lights
Cutting-edge collection of LED lighting and wiring, where innovation meets illumination.
Hitch Receivers
Name brand trailer hitches and receivers including adjustable and drop hitches. Hit the road with a hitch you can trust to carry even the heaviest load.