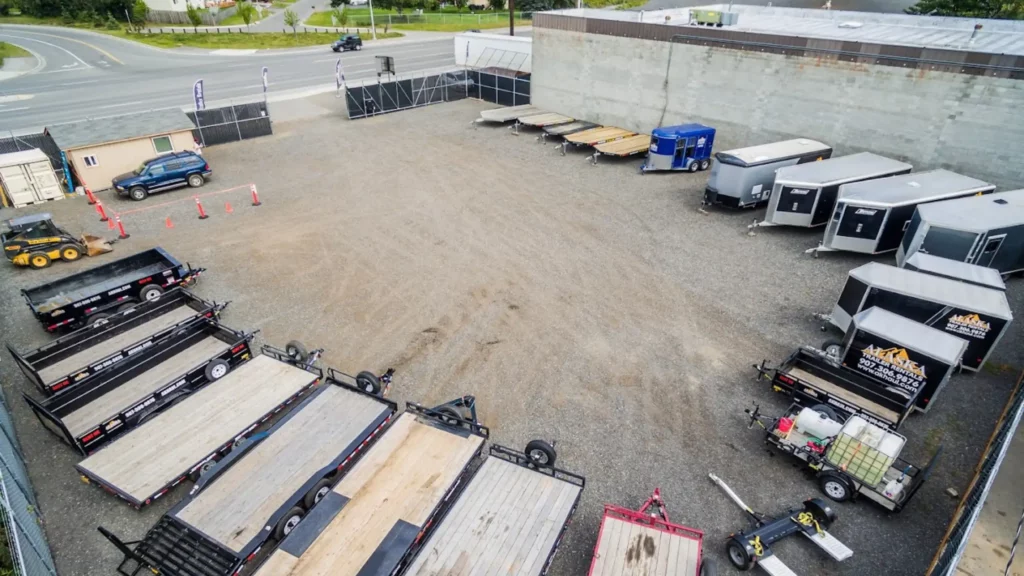 Renting a trailer from Alaska Trailer is a straightforward and hassle-free experience. Your reserved trailer eagerly awaits your arrival on the lot. Let's walk through the easy-to-follow process:
Check-in with your identification and proof of vehicle insurance. Our team will then guide you through the rental agreement and address any queries you may have.
We escort you to the yard, where you'll safely back your vehicle up to the reserved trailer.
Our experts will efficiently connect your vehicle to the trailer and conduct a thorough walk-around inspection.
After this, you'll be all set to hit the road. If you require a hitch or any other towing accessories, we have those available as well. Be confident that if any questions arise after you leave our premises, you can easily reach out to us for assistance. At Alaska Trailer, we're here to ensure your rental experience is as smooth as possible.