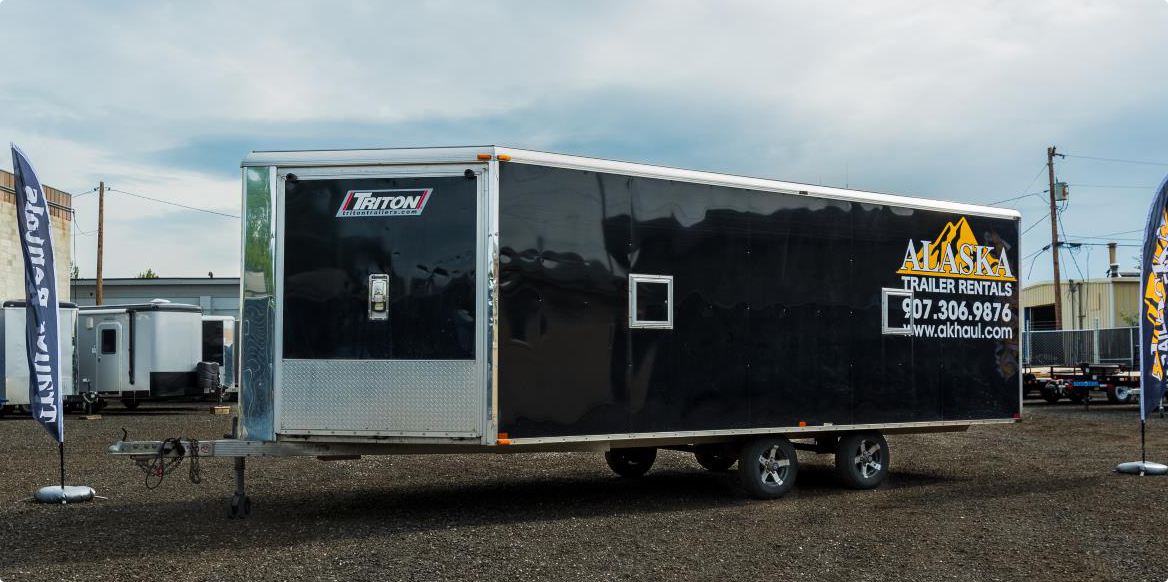 About Alaska Trailer
Providing customers with solutions to their transportation and hauling needs at an affordable price.
We offer a full range of enclosed, flatbed and equipment trailers as well as trucks fit for any hauling needs. Our fleet ranges from a small tow dolly to 20'+ enclosed and flatbed sizes, ensuring you receive the exact trailer you need to complete your job. We offer daily, weekly and special weekend rates as well as long-term leases.
Who We Are
Alaska Trailer is a locally owned and operated trailer rental company located in Anchorage, Alaska. We provide top-of-the-line trailers fit for any of your hauling needs. Alaska Trailer is also committed to providing you with friendly, reliable service and dependable equipment. Our knowledgeable staff will quickly find the trailer you need, rent it to you at an affordable price and have you on your way.
Our History
Alaska Trailer was founded in 2014. With one trailer and the ambition to break into the trailer rental market, we started running our rental operations out of the back of our vehicle. We slowly grew our rental fleet from one to almost 30 trailers over the past 4 years. In 2015 we moved into our current location at 120 E Dowling Rd.
Our Mission
It is our mission to provide our customers with successful solutions for their hauling and transportation needs. We are committed to supplying the safest, most reliable products to our customers.