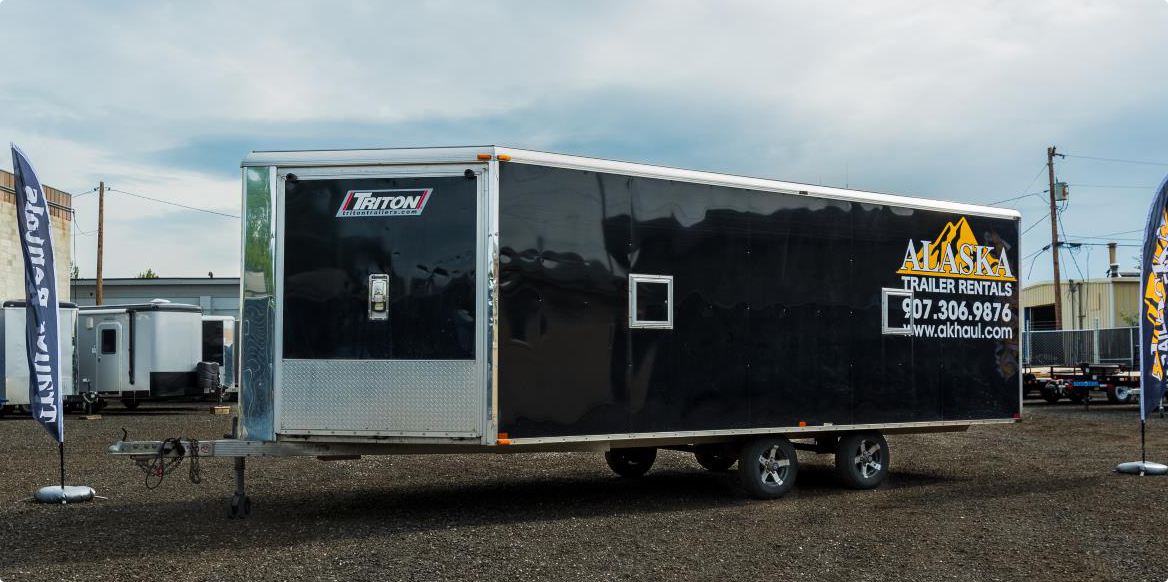 About Alaska Trailer
We are your trusted solution for transportation and hauling needs in Alaska. Our wide selection of trailers, including enclosed, flatbed, and equipment trailers, ensures that you'll find the perfect fit for your job. Whether you require a small tow dolly or a spacious 20'+ enclosed or flatbed trailer, we have you covered.
Our services go beyond trailer rentals and sales - our dedicated team also provides professional trailer service, including maintenance and installation. With a focus on affordability and customer satisfaction, we offer competitive rates, including daily, weekly, and special weekend rates, as well as flexible long-term leasing options. Our commitment is to exceed your expectations by delivering exceptional trailers, reliable services, and value-driven pricing.
Who We Are
Welcome to Alaska Trailer, your one-stop destination for all your trailer needs. As a leading provider in Alaska, we specialize in trailer and accessory sales, rentals, and services. Whether you're looking for a trailer for personal use or to support your business operations, we have a wide range of options to suit your requirements. Our offerings also extend to truck bed sales and installations, ensuring that you have the right equipment for your hauling needs.
With our commitment to customer satisfaction, we strive to be your trusted partner in transportation solutions. Explore our extensive selection of trailers, accessories, and services, and experience the convenience and reliability that Alaska Trailer has to offer.
Our History
Alaska Trailer was founded in 2014. With one trailer and the ambition to break into the trailer rental market, we started running our rental operations out of the back of our vehicle. We slowly grew our rental fleet from one to almost 30 trailers over the past 4 years. In 2015 we moved into our current location at 120 E Dowling Rd.
Our Mission
It is our mission to empower customers with reliable and innovative solutions for their hauling and transportation needs. We are dedicated to delivering success by offering a comprehensive range of services, top-quality trailers, and exceptional customer support. Whether you're embarking on a small project or managing a large-scale operation, we strive to be your trusted partner in achieving efficient and seamless transportation experiences. Our commitment is to provide tailored solutions, exceed expectations, and contribute to the success of your ventures. Experience the difference with Alaska Trailer as we redefine trailer sales and rental solutions.